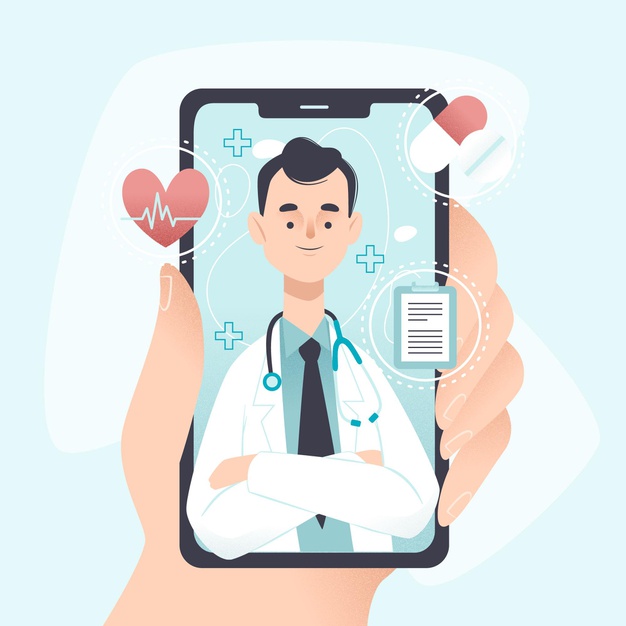 Technology has helped transform all industries. It has improved everyone's way of life and made many things possible. Most importantly technology has helped increase our life expectancies and made people healthier.
The healthcare industry has seen a drastic impact on how technology has made our lives better. From the development of x-ray machines to advances in surgical practices. Even when it comes to curing illnesses, technology has further helped doctors and researchers discover cures such as antibiotics, heart valves, MRI, and other life-saving technologies.
According to Rafael Salazar II, occupational therapist and president of Rehab U Practice solutions, "Technology has done a lot to improve both our understanding of complex medical and physiological issues, as well as decrease the barriers to delivering care directly to the patient. Whether it is telehealth allowing clinicians to interact with patients in different locations or the cost of medical and diagnostic imaging decreasing, technology is helping to improve the overall access to and quality of care."
In this article, we will expand on the importance of technology in the healthcare industry and why it is crucial that it is accessible for everyone.
Say goodbye to clutters and piles of patient records and information. Now your patient's history and data can all be stored electronically. It is faster to locate and easier to access in times of emergencies. Healthcare workers can share this information with other hospitals and clinics where your patient is seeking care.
EHRs are also important when it comes to billing. A patient no longer has to fill out forms, and issues in relation to payments are dealt with seamlessly. Here you will see a more efficient process for the patient and their respected clinic or hospital.
Telemedicine/Telehealth
Technology enables better communication between physicians and patients without having to go to the hospital or clinic. This makes it convenient for those who are not able to make visits and lessens the waiting time of a patient. It is also an advantage for healthcare workers because they can also collaborate with one another from a distance. Telehealth promotes accessibility and convenience for both the healthcare provider and the patient.
The World Organization uses software programs that enable them to "classify illnesses, their causes, and symptoms into a massive database that encompasses more than 14,000 individual codes." This makes it easier for health professionals to control disease and improve healthcare by being able to track, gather and employ valuable data.
Surgical Technology
The innovation of technology will continue to revolutionize surgeries. In the next generation, surgeons will have the opportunity to perform surgical procedures beyond the current limitations of human performance. There will be an increase in 3-dimensional images of the patient, magnetic resonance imaging, ultrasound, and other scanning techniques. Technology will improve a medical professional's diagnosis to their preoperative planning. All of this will also provide new educational opportunities such as tele-education, surgical simulation, and a Web-based curriculum.
In the past, a tiny bulb was used to look around inside a person's body. Then in the 20th century, fiber-optic threads were invented, which helped brighten the area of the body the surgeon was operating on. Around that time it was hard for a surgeon to see inside a person's body without making a long incision.
Now technology has made it possible for surgeons to make tiny incisions that are a few millimeters long. An endoscope will still be inserted but this time with a camera and a light. This results in clearer imagery for the surgeon and for the patient less pain and quick recovery.
In conclusion, the importance of technology in healthcare is that it will continue to transform and improve for everyone. Hospitals and clinics must start stepping up now to provide the best treatments and systems for their patients.
You can do this with Ardent Networks Inc. an industry-leading distributor. Ardent's healthcare solutions are from Vertiv, Honeywell, and Delta. Visit our website to help improve your clinic or hospital with Ardent Networks.